Due to fragile item care, orders that qualify for free shipping will include a separate shipping fee for all ceramics.
We collaborated with our friend Leah from High Noon on a custom rainbo shaped mushroom cup!! We adore it. Drink your mushroomy drinks out of it, or use it as a planter or vase.

We believe in the power of thoughtfully handmade objects to transform daily routines and habits into sacred acts of mindfulness and conscious consumption.
Colors: Cream, Chartreuse, Multi-color
Materials: Glaze, Clay
Wheel thrown and hand painted
Care: Hand-wash only
View full details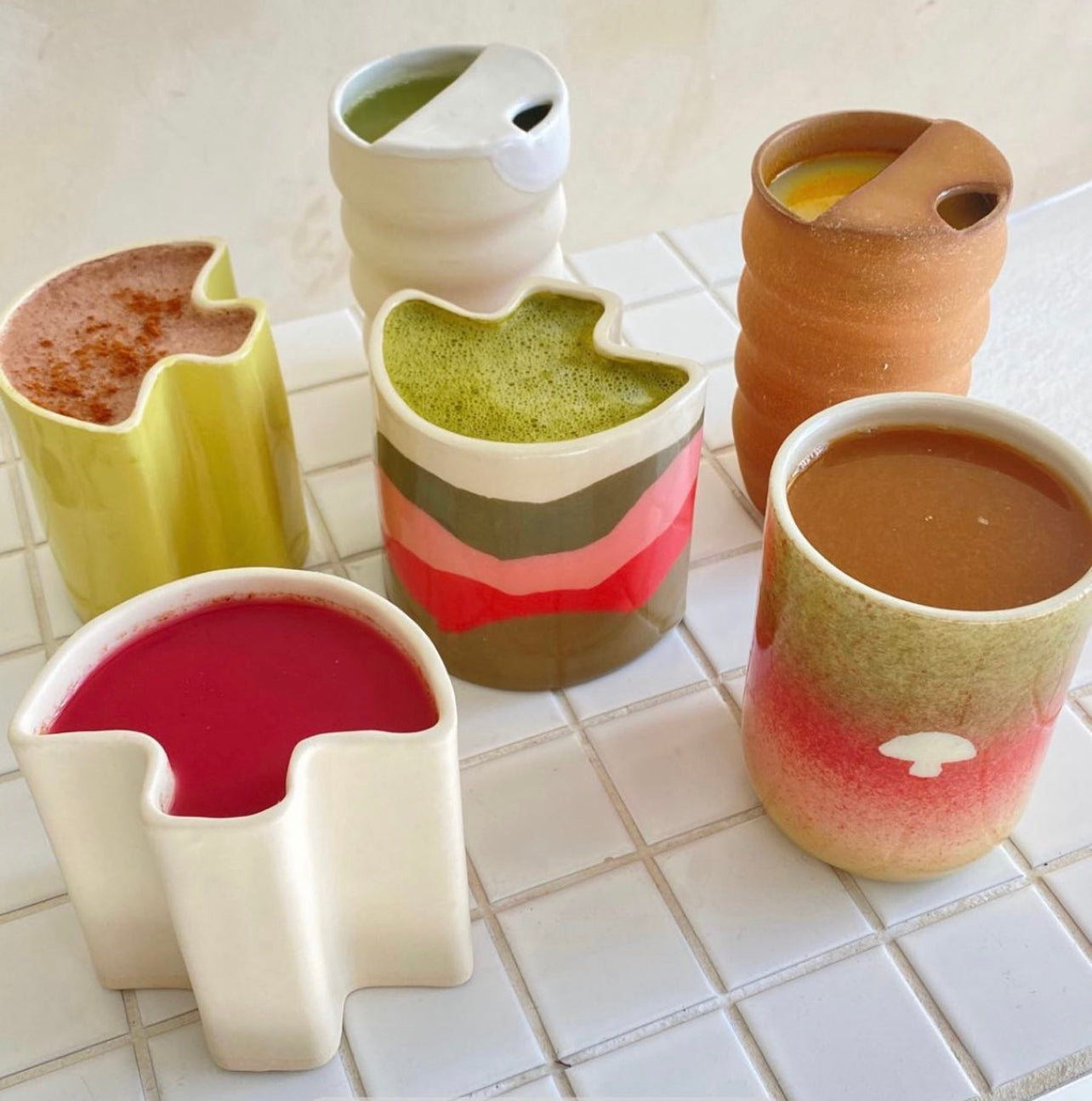 Our Products
Vegan
Non GMO

B-Corp Certified

Climate Neutral

Fruiting Body Mushroom
Made in Canada
100% Traceable

Third Party Tested
Our Process
Sourced at the fruiting body stage, our dual extract and non-psychoactive mushroom tinctures are brimming with benefits for a more supported body and mind. 
Our Promise
No grain. No fillers. No mycelium in our products. Just mushrooms with you and Mother Earth in mind.